Automate your Live Selling on Facebook to save time and focus on the important things.
Automated Comment Selling
Your customers will be able to comment and claim on any post a product is presented on whether it's a static photo, video recording, live sale, or story. You can reach your customers better by sharing the link to your Facebook community groups. Lean back and let Dibsly work for you.
Post a text, picture, or video on your Facebook Business Page to let people comment and engage with your product while you can focus on presenting.
Present your products live on Facebook. Even after you finish the live stream, customers will be able to claim your product. Wake up with happy customers.
Claim through Facebook Story
What works with Live Videos also works with Facebook Stories. Share your product in your story and let customers claim it.
Dibsly manually reads comments and automates the process from claiming to invoicing without any complicated registration for your customers. The invoicing and shipping process will be conducted accordingly to your Shopify settings, just as you are used to.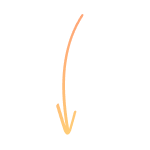 Cut the hassle of dealing with placards and note cards. Go live on your Facebook page using the Live Overlay and make it easier for your customers to shop. The Overlay will present the title, image, price and variant of your product in a slick fashion.
(coming soon)
See your Live sales numbers, customer carts and orders on an easy to use Dashboard. Stay on top of your business and know how Dibsly is making money for you.
Your customers will receive a message instantly after claiming a product
If the checkout was not completed, claimed products added to the cart will be reset after 16 hours.
After a successful purchase Dibsly will notify the customer with a second Facebook message.
Your customers can claim and get a direct checkout link. No complicated registration needed.
Dibsly sends automated error messages to the buyer if the claim formulation is wrong.
Add a sightly Overlay that shows title, image, price and variant of your product.